Understanding the Different Types of Home Based Childcare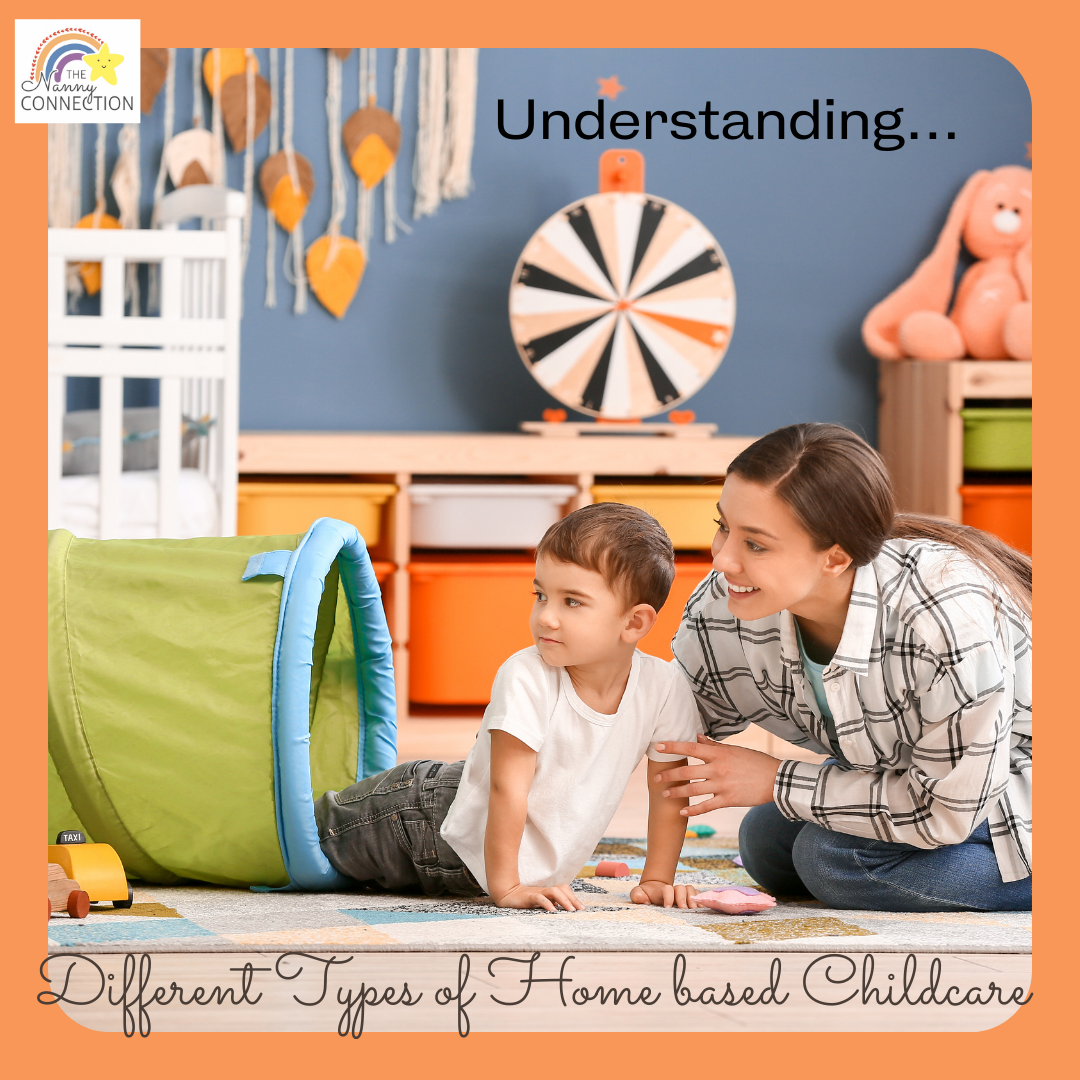 When some parents set out on their childcare journey of a nanny search, I am not sure they know the different categories of home based child carers there are. Sadly there is no minimum requirement of quality when it comes to the home based Nanny in the UK, and in my experience this allows all different sorts of standards to appear. This blog will help you recognise the different categories of home based child carers and what standard comes with that.
I hear it all the time, nannies being called "childminders" Nannies are NOT child minders. Childminders look after children in THEIR home, and can look after several children with strict ratio allowances, and are inspected by Ofsted. Nannies look after children in the children's home, and are not inspected by Ofsted. In fact, there is no regulation for home based Nannies in the UK. This is why it is imperative that when you are hiring a Nanny, background checks are performed, just like any other childcare worker would be if they started work in a Nursery, school, care home or any other setting with children. They need to have an ENHANCED DBS check (please see our blog on DBS checks and the different levels of checks there are) a First Aid (especially if looking after children 2 years and under) and have their references checked of performance with previous families. When registering with us, we also recommend that Nannies do a safeguarding course, and any Nanny that has 1 year or less, be placed in families that have shared care.
So what are the categories?
Au Pair- An Au pair is a student who visits another country to learn the culture and language. The family the au pair lives with, gives the au pair a place to live, a bedroom, food and board of around £100-£150 per week. In return, the student works up to 30 hours offering help around the house and childcare of children over 2 years. The Au Pair is NOT a childcare professional, but au pairs do gain experience with children and do start a Nanny career as an au pair.

Babysitter-A carer who offers short term care, usually at night time when children are in bed, on a casual basis. Babysitters are usually students. However Nannies do also offer casual babysitting services if that family wanted a more experienced child carer. For example, a young baby who will need feeding and resettling.

Nanny-A professional child carer who sees being a Nanny as a career. They will normally have either childcare qualifications that have been studied for 2-4 years, First Aid and DBS check, and other short courses to keep up their knowledge in the field, or 5+ years experience with a range of ages.

Manny-As above but is a male Nanny.

Housekeeper- A worker who takes care of the house as their priority, including cleaning, groceries, errands and the day to day running of the house. Occasionally they also do ad hoc childcare and perhaps family cooking.
Now we know the different categories, we can start to recognise what sort of standard we should be expecting from the descriptions. So the Au pair and babysitter will be considerably less experienced than a professional nanny. The Housekeeper's first priority is the running of the house, and that will be their expertise, and so your children will be a second priority. Occasionally you have a Nanny who will consider running the household too, but again in my experience the candidate will be stronger on either the house or the childcare. Children should be first priority, and so when considering your childcare please do be mindful of this.
The Importance of Attitude in your Childcarer
Attitude of each child carer will also be very different on how they treat and care for your child, and this is a VERY important point to note, and one that is overlooked time and time again. (Please see our blog on What is a Good Nanny?) Attitudes will be caused by lack of interest, expertise, knowledge, maturity, work load and how they are being treated by the employer. I am sure most child carers do have good intentions at the start, but sadly as time goes on the reasons I have stated do start to take effect with the less experienced or interested. This needs to be taken into consideration when hiring, and expectations must reflect the child carer's experience and knowledge. If this is not taken into consideration, the care that your children will receive will be effected-this is the blatant truth in an unregulated and under appreciated industry.