Our favourite Bibs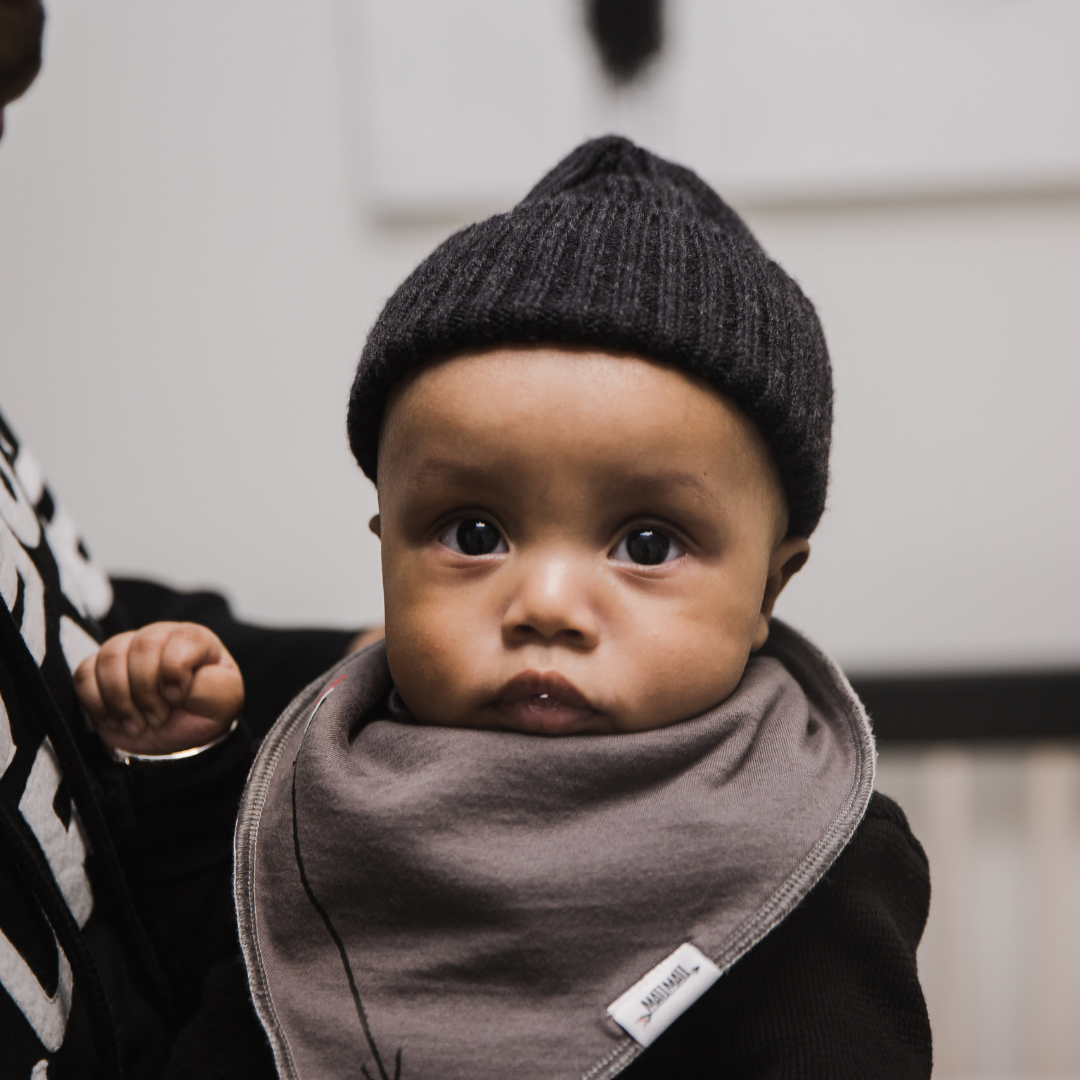 Did you know they are different types of bibs which help with different things. Which ones are our favourites? And why did we choose them?
Newborn upwards
These bibs are sometimes known as burping bibs. They are normally made up of terry towelling with a popper, velcro fastening, or over the head. Some are now also being made of muslin cloth. Our favourites are the Sillyz Billyz Biblet bibs and the Aden and Anais Cotton Muslin bibs. We love the biblet as it has a clever snuggle neck guard, which sits snug against your baby's neck to stop dribbles and spills - perfect for babies with eczema. The triple snap closure lets you choose the size, so this handy newborn bib grows with your baby. It also is made of a super absorbent terry towelling and has a waterproof back.
We like the Aden and Anais for the softness, 4 absorbing layers and that it grows with your baby with 3 adjustable fasteners also.
6 months upwards
There are a few bibs you may use at this age-The dribbling bib, the weaning bib or the teething bib!
Dribbling and Teething Bibs
The dribbling bib is designed to stop excess drool so will mostly look like a bandana/triangle shape bib. They will be made of soft fabric and be smaller than a traditional bib, so when your baby is moving around they don't get caught up. They come in all different colours and designs, and will be easily washable and thrown into the tumble dryer. Our favourites are Alvababy Bandana Bibs. Teething bibs are very similar to dribbling bibs, as they have the same function, but these bibs will have a textured teething part on the end. This stops babies from dropping teethers on the floor.
Our favourite teething bibs are the Nuby Teething bib and the Cheeky Chompers bib.
Weaning/Food Bibs
These bibs are designed to catch food and drink, whilst keeping your baby/child hopefully clean and dry! Depending on how messy your child is whilst eating and drinking, there are sleeveless and long sleeved options, as well as bibs that cover the whole of the high chair and the child! Our favourites are Skip Hop Silicone Bib, as they good catchers, soft and quick drying after washing. We also like the Bibetta Ultrabib for the same reasons. Our favourite long sleeved bib we liked is Kidly Recycled (love that it is recycled material) Coverall Bib. It is roomy, velcro fastening at the back and easily wiped clean.
We hope that our favourites will be yours too!