The Good Childhood Report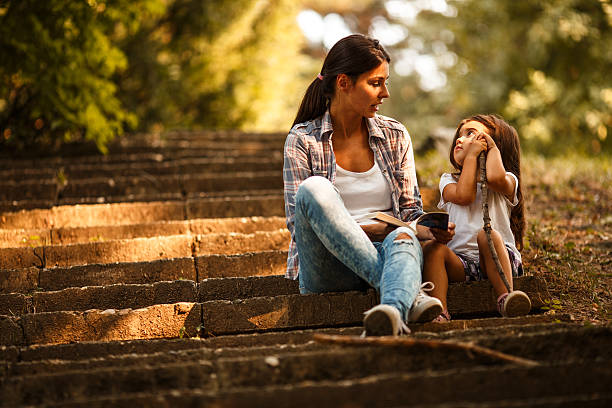 The Good Childhood Report
Have you heard of The Good Childhood Report? Do you know what it is? As child carers, I feel it is important to keep up to date with what is happening in children's lives and what the modern-day difficulties our children face. If we can understand what they are facing and feeling, we can help prepare them.
A report is made each year in the UK by the Children's Society in collaboration with the University of York. They ask children 8 years and over a series of questions about their well-being.
What is well-being?
Well-being is the quality of a person's life, how well it is going and how they feel about it.
How do children gain well-being?
Children mainly gain well-being through relationships and resilience. The relationships that children have with their parents, siblings and family members is vital and integral to their well-being.
If we as parents and carers, can make sure that babies, children, and young people are able to form and maintain positive relationships, this will help them have a great start in life.
Why is it important to develop resilience? We are born with the capacity for resilience, but it is not something we have or don't have. We work on it throughout our lives, and we need to start as early as possible. Parents, family members and carers are the most important people to help build their children's resilience. Children learn a lot by watching them. Schools also play an important part in building resilience, and so it is imperative that schools, families and communities work in partnership to promote and teach about good mental health, wellbeing and resilience of children and young people. Resilience makes a big difference in people's lives and people who respond to hardships with resilience are healthier, live longer, are happier in their relationships, more successful in school and work and less likely to get depressed.
The Children's Society's run a programme of research to better understand how children feel about their lives, and in 2020 it was the tenth year of reporting. Successive reports have looked at how the well-being of children in the UK compares over time and children in other countries. Given that the Children's Society's history of working with some of the most disadvantaged children, they are particularly concerned about improving well-being for those children who are having trouble. As well as presenting the predominant trends in well-being, their reports have a strong focus on understanding the experiences of children who have low well-being, and upon identifying factors which enhance and hinder children's happiness.
Understanding these children's experiences and the challenges they face at a local level and across the UK, and how this compares with that of children internationally, enables professionals and policy makers to prioritise specific areas and groups of children in need of support, and to take action to improve their lives.
The report last year highlighted what we need to focus on as carers to support our children and young people from their findings.
"We need to support our young people to build stronger friendships, to be less afraid of failure, and to feel comfortable in their own skin. We must start listening to children and taking what they have to say seriously. Too often our society writes off young people. To do so is wrong. It also fails to engage with the challenges of modern childhood."
I felt this was an important message. As a child carer, and a mother, it made me realise the importance of making the time to listen to children when they are upset or struggling, no matter how insignificant it maybe to us, it may be important to them.