How do I find a Nanny?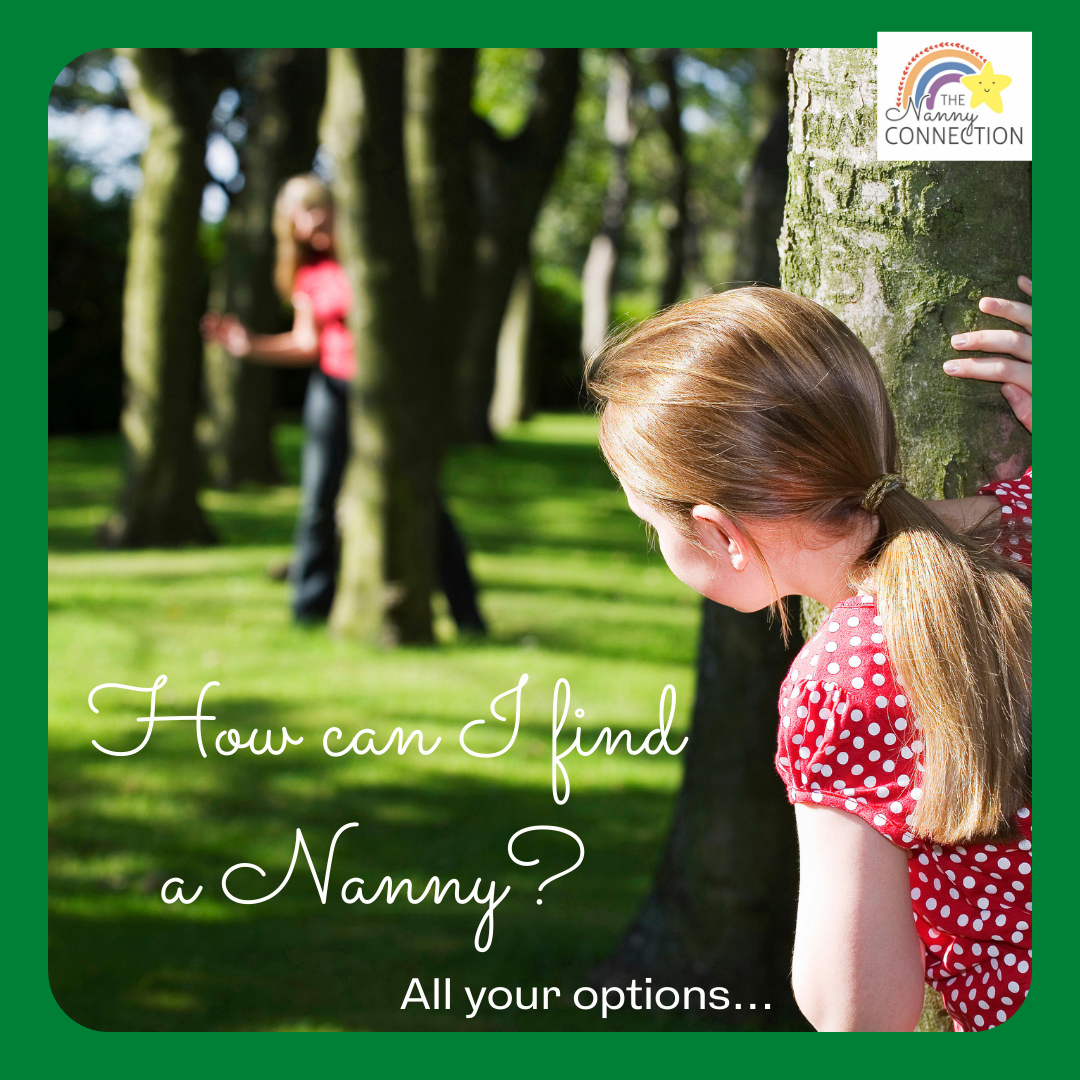 There are many ways to find a Nanny, and different ways will suit different people, with time, budget, job requirements and personal preference all being factors. There are pros and cons to everything in life, but it is good to know all your options and decide the best way for you. Do not let anyone tell you what is best! You get what you pay for in this world, so if you are paying top rates for a nanny agency, expect a tip top service!
Online Advertising This is obviously a free option, and for families on a strict budget in finding childcare. You can advertise on local job boards and social media platforms in Nanny or local area groups. With this way, it can be time consuming, as you may get applications from anyone, you will need to do back ground checks and check their references, which they will need to supply. You wont have support and advice, and once you have chosen your candidate, you wont have ongoing support. This can be over whelming if you have not done it before, but do seek advise from other families that may have done it this way and get some tips.
Childcare Profile Platforms/Matching Services This way you normally either pay a monthly subscription or registration fee for access to the profiles or if a Nanny is placed you will pay a service charge. It is a cheaper option that a Nanny agency, but again you are working on your own and time will need to be invested searching the profiles. Some platforms have already done background checks, and others have not. There wont be any on going support after you employ your Nanny either, or advice on contracts and pay roll. However, again if budget is tight, this is a good option.
Word of Mouth/Recommendation This has to be the best way-right? Well, what works for one family may not work for another, and everyone has different standards, so just beware of that when going down this road! Also has the Nanny worked with your age groups, and the same number of children before, as this will require different skill sets. This is a free option though when it comes to budget. You will still need to do your background checks.
Using a GOOD and reputable Nanny agency (like The Nanny Connection!) This is the most expensive option for finding a Nanny, and one you will need to factor into your budget. There are a lot of benefits using an agency, and this is why they charge the rates they do. You will be getting a choice of nannies who have developed a relationship with the agency, who have been personally interviewed and background checks performed. Hopefully the agency will have worked in the industry as a Nanny or worked at the agency and can give you all the correct information about becoming an employer, as well as recognise the essential qualities in an excellent nanny. They can also help you recognise the different qualifications on CV's and advise on contracts and pay roll. You will have ongoing support once the Nanny has been placed, and if there are teething problems, or it goes wrong, they would be there to support again. Agencies should also save the client time, and only put forward credible and suitable options to choose from.
Please do get in contact with any questions, or if we can support you with your Nanny search!