Leaving a Nanny role-The Worst Part of the job!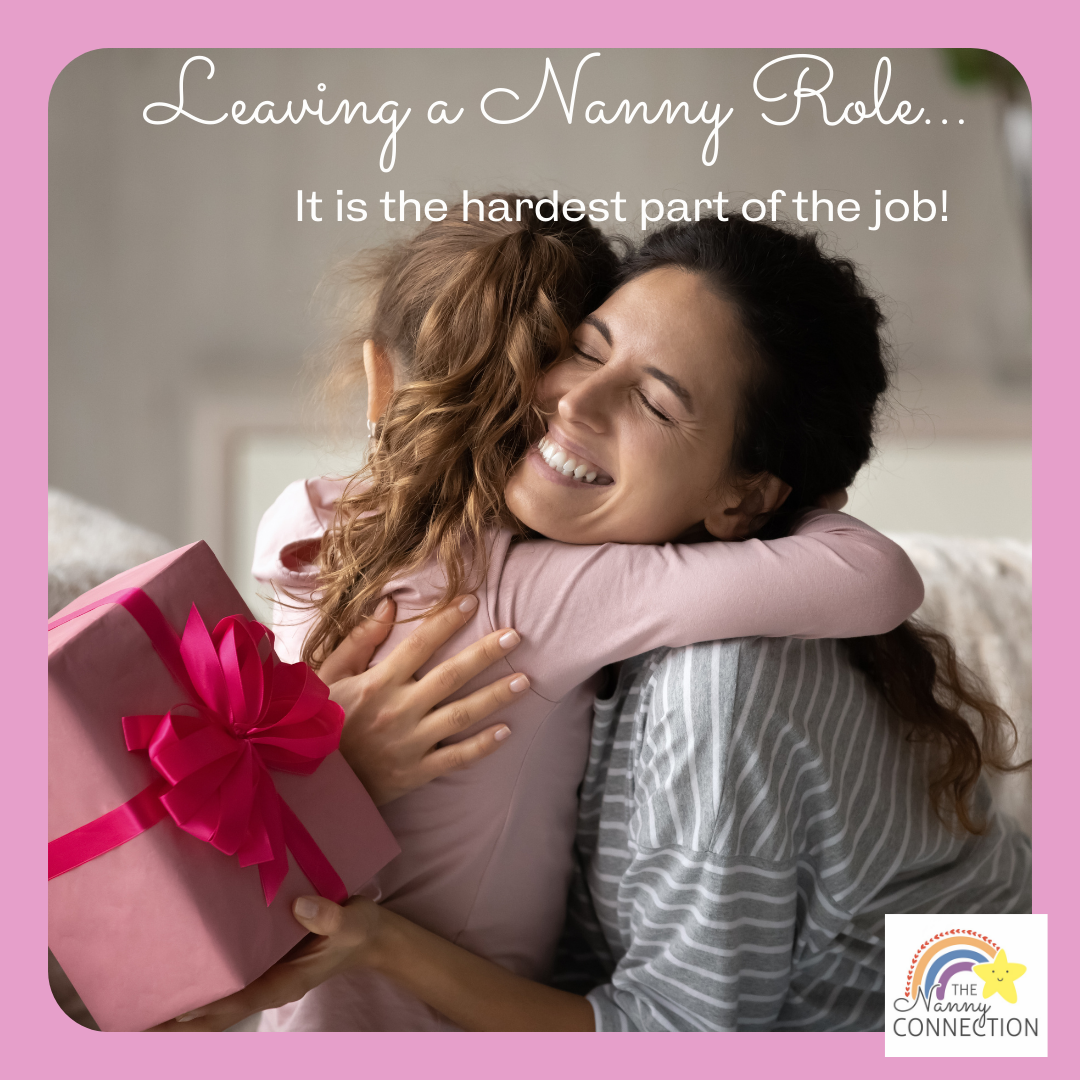 Leaving a family after a period of time is incredibly hard. The Nanny role is unique in so many ways, but leaving the children is the most difficult part. Nannies give their whole heart to the children they look after, and it does not matter how professional you are, you always leave a part of you behind. Children grow up-it is what they do!
My first Nanny role was the hardest, as I had not experienced leaving before. I had been with the family nearly 3 years. I had seen a new addition, and two of them start school. I loved those children as if they were my own. I went on holiday with the family, I took the children on holiday by myself, I proxy parented for 2 weeks at a time. I was part of the family. When I left, I cried for a week, and my heart ached for many weeks. I actually then moved to a nursery, as I felt moving to a new family straight away would be too hard.
I have read several articles on this, and it is reported that Nannies do go through some element of grief-experiencing all the different emotions-denial, anger, sadness, acceptance.
My top tips for helping the process would be:
If possible, try to cut down the hours gradually, and integrate the new routine/caregiver
Be honest with the children about your leaving, and talk about it, so everyone gets used to the idea
Put dates in the diary for meet ups after you have left so you have something to look forward to, if possible
Keep busy after you have left, so you have a focus
Do not compare a new role with the old, it will be and should be different
Talk to other nannies for support, and talk about how they felt when they have left a family
There is a brilliant article from The Nannyhood called Until the Wind Changes. Give it a read! It really encompasses how Nannies feel.
https://www.thenannyhood.com/blog/2017/9/6/3wies7m1j5iwlgp5vnn76mgnce5phr